I just got back from a really awesome fireside where I learned a lot and wish the speaker could have kept teaching. Only problem—not a single, stinkin' guy even said hi to me. All the ones my age ran off right after the fireside was over and didn't stay for the "mingle". Plenty of 60 year olds+ stayed. I did make a new friend though. Yay for that! ANYWAY---
When I was preparing my visiting message this month, I was looking through the
General Conference talks
from April and thinking of things that touched me in so many of them, but I quickly chose Elder Dallin H. Oak's talk
Desire
. It was funny because the sister I shared the message with asked me if her husband asked me to teach that message because it is something she needed. I think we all do. Here are a few parts taken out of the talk with some interruptions from me. The quotes are in quotation marks and italized in case it gets confusing. Another clue: All the profound thoughts are from the apostles and my little thoughts are just thrown in.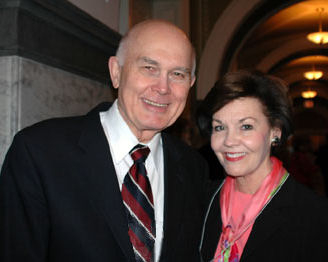 "I have chosen to talk about the importance of desire. I hope each of us will search our hearts to determine what we really desire and how we rank our most important desires.
Desires dictate our priorities, priorities shape our choices, and choices determine our actions. The desires we act on determine our changing, our achieving, and our becoming.
Readjusting our desires to give highest priority to the things of eternity is not easy."
Not long ago I went to a fireside with speaker Brandon Doman, former quarterback for BYU and then the San Francisco 49ers, and current offensive coordinator for the BYU football team. (GO, COUGARS!!!)
He quoted a saying his father taught him. "If the mind can conceive it and your heart can believe it, you can achieve it." He was talking about how you can be running a marathon (no, I can't!) and you think that you absolutely cannot continue. Your heart will explode if you keep going. Your body will stop. But then, if you push through it, with a desire to continue and a belief that you can, then you can keep going further than you thought you could. I'm sure it's like when people are put in situations where they must keep going or die.
Elder Oaks talked about the story of Aron Ralston. He was the man whose arm was trapped under a huge boulder in a remote location in Utah. After trying desperately to get free for 5 days, he still was stuck. He thought that there was no way out and that he was going to die.
"When he was about to give up and accept death, he had a vision of a three-year-old boy running toward him and being scooped up with his left arm. Understanding this as a vision of his future son and an assurance that he could still live, Ralston summoned the courage and took drastic action to save his life before his strength ran out. He broke the two bones in his trapped right arm and then used the knife in his multitool to cut off that arm. He then summoned the strength to hike five miles (8 km) for help."
When we have a vision of living for eternity with our Heavenly Father and with our families, we can find the desire to do what we need to, no matter how difficult, and we can find the strength to put into action that which we must do to get there.
"Most of us will never face such an extreme crisis, but all of us face potential traps that will prevent progress toward our eternal destiny. If our righteous desires are sufficiently intense, they will motivate us to cut and carve ourselves free from addictions and other sinful pressures and priorities that prevent our eternal progress.
We should remember that righteous desires cannot be superficial, impulsive, or temporary. They must be heartfelt, unwavering, and permanent. So motivated, we will seek for that condition described by the Prophet Joseph Smith, where we have 'overcome the evils of [our lives] and lost every desire for sin.' See Teachings of Presidents of the Church: Joseph Smith (2007), 211."
Elder Dallin H. Oaks, April 2011, General Conference
In his talk, Elder Oaks briefly quotes Elder Neal A. Maxwell's talk
According to the Desire of Our Hearts
. I will quote a bit more of it because I really like Elder Maxwell's talk too.
"Exemplifying this happy reality are the doctrinal teachings concerning desire, which relates so directly to our moral agency and our individuality. Whether in their conception or expression, our desires profoundly affect the use of our moral agency. Desires thus become real determinants, even when, with pitiful naivete, we do not really want the consequences of our desires.
Desire denotes a real longing or craving. Hence righteous desires are much more than passive preferences or fleeting feelings.
Therefore, what we insistently desire, over time, is what we will eventually become and what we will receive in eternity.
Mostly, brothers and sisters, we become the victims of our own wrong desires. Moreover, we live in an age when many simply refuse to feel responsible for themselves. Thus, a crystal-clear understanding of the doctrines pertaining to desire is so vital because of the spreading effluent oozing out of so many unjustified excuses by so many. This is like a sludge which is sweeping society along toward "the gulf of misery and endless wo" (Hel. 5:12). Feeding that same flow is the selfish philosophy of "no fault," which is replacing the meek and apologetic "my fault." We listen with eager ear to hear genuine pleas for forgiveness instead of the ritualistic "Sorry. I hope I can forgive myself."
Like it or not, therefore, reality requires that we acknowledge our responsibility for our desires. Brothers and sisters, which do we really desire, God's plans for us or Satan's?
What we are speaking about is so much more than merely deflecting temptations for which we somehow do not feel responsible. Remember, brothers and sisters, it is our own desires which determine the sizing and the attractiveness of various temptations. We set our thermostats as to temptations.
Once again, we must be honest with ourselves about the consequences of our desires, which follow as the night, the day."
Elder Neal A. Maxwell
, "According to the Desire of [Our] Hearts",
Ensign, Nov. 1996
My favorite part of this great talk is:
"Therefore, what we insistently desire, over time, is what we will eventually become and what we will receive in eternity."
How do we know what we "insistently desire"? What do we think about when we don't have to think about something? What do we choose to do with our time? This shows our priorities. As Elder Oaks said,
"Desires dictate our priorities, priorities shape our choices, and choices determine our actions. The desires we act on determine our changing, our achieving, and our becoming."
If we don't desire the things that will bring us closer to our Savior and our Father and ultimately to live with them and our family eternally, then it is our responsibility to pray for that desire and work on those things we have been told by the scriptures, our prophets, and our local church leaders that we need to do. None of us is perfect and changing those imperfections starts with a desire to change them.
President Joseph F. Smith taught that the "education. . . of our desires is one of far-reaching importance to our happiness in life" (Joseph F. Smith, Gospel Doctrine [Salt Lake City: Deseret Book Co., 1939], p. 297).
For one more great talk on desire by Elder Oaks read
DALLIN H. OAKS ,"The Desires of Our Hearts" , BYU Devotional, 8 October 1985