I'm so grateful for a weekend where I have thought so much about my Savior. Yesterday we went to the BYU Sacred Gifts exhibit, which has a collection of large (and a few small) beautiful artwork of Christ by Carl Bloch, Heinrich Hofmann, and Frans Schwartz.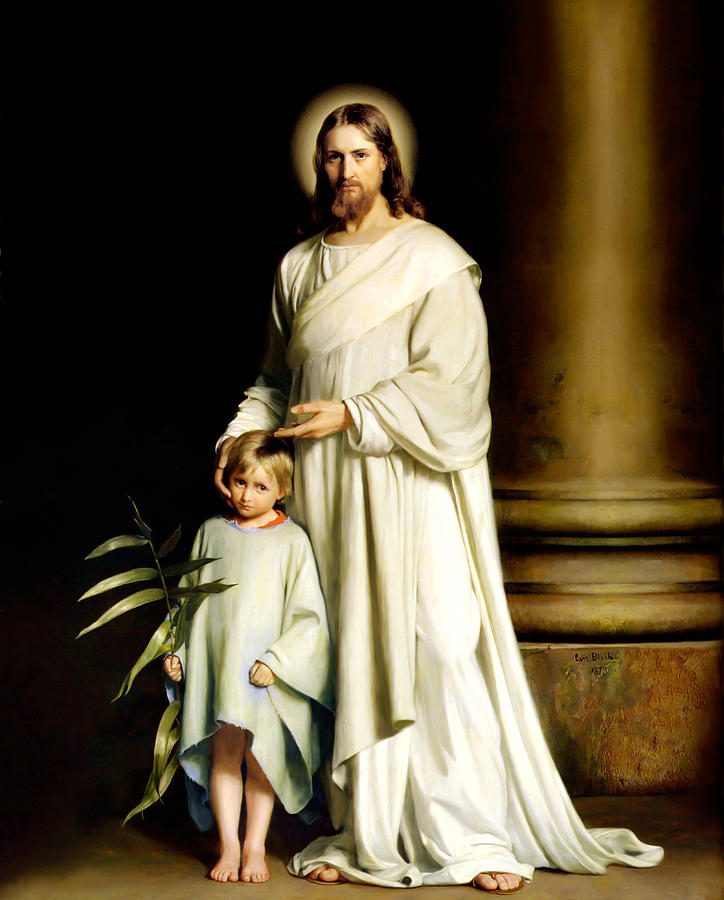 By Carl Bloch
by Heinrich Hofmann
by Frans Schwartz
The art is on loan from several different locations and are loved by people of many different faiths. Most of the paintings are often used in LDS church lessons so I have seen them many times, but never so much larger than me and I have never seen the actual brush strokes. My son saw the exhibit with the young men once, but was happy to go again. My daughters were not excited about going and even after said it was boring, but they both asked me several questions about Jesus and pointed out details in the paintings that I didn't notice, so I think they did get something out of it. If you haven't been yet, the exhibit will be there untiil May.
Then today as I partook of the sacrament, I thought of many of these paintings and the feelings I had when viewing them. Our Relief Society (women's church group) lesson was on the sacrament where I was able to think about my Savior and my relationship with Him. Then after church Alexander and I went to choir practice where we are practicing a song for Easter called "When I Survey the Wondrous Cross". I was not familiar with it and when we first sang it last week, I wasn't sure I would like it. But after really reading the words today as we were singing, it was suddenly beautiful and had such power. I included the lyrics and a video of The Mormon Tabernacle Choir singing it so you can contemplate the lyrics too.
1. When I survey the wondrous cross
on which the Prince of Glory died;
my richest gain I count but loss,
and pour contempt on all my pride.
2. Forbid it, Lord, that I should boast,
save in the death of Christ, my God;
all the vain things that charm me most,
I sacrifice them to his blood.
3. See, from his head, his hands, his feet,
sorrow and love flow mingled down.
Did e'er such love and sorrow meet,
or thorns compose so rich a crown.
4. Were the whole realm of nature mine,
that were an offering far too small;
love so amazing, so divine,
demands my soul, my life, my all.