I th
ought it would be fun if I posted a few of my children's favorite books. They change pretty often so it will be fun to look back at this some time in the future and remember this. I'll just do Elisa's faves in this post.
She loves mystery and suspense books, just like me (even though I haven't read any for a while) and fantasy books. This
Little Secrets
series by Emily Blake has kept her interest and she has liked the first two and wants to read the others, like Book #4 that is pictured here. It all starts in Book 1:
Playing with Fire
with a twisted family with secrets (obviously) that we aren't going to give away.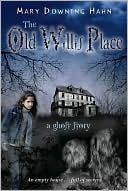 Then The Old Willis Place by Mary Downing Hahn. It tells a story from the point of few of two different girls, one narrating the book and the other writing in her journal. It's a mystery, ghost story and a story about friendship.



Next is
Breathe: A Ghost Story
by Cliff McNish
.
You can read an excerpt
Here
. Elisa liked the "scary" chapter titles like "The Drop of Blood" and "The Death Room". It's about a boy who moves into an old farmhouse and finds out that he can communicate with ghosts, even ones who want to harm him. A few of Elisa's friends said it scared them, but Elisa didn't get scared, just absorbed into the story.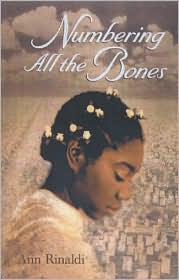 Numbering All the Bones
by Ann Rinaldi is set in 1864 and is about Eulinda, a 13-year old slave in Kentucky. She is half-white, half-black and doesn't feel accepted in either world. Elisa learned a lot about US history and slavery while reading it and was drawn into the story.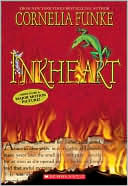 12-year old Meggie finds out that her father has the power to make characters in books come to life in the real world in Inkheart by Cornelia Funke. I wouldn't have included that information, but the previews for the movie show it so it won't be a surprise for most people. Elisa doesn't want to see the movie made from the book that is coming out January 23rd because it doesn't look like how she imagined it when she read it and she thinks they probably took out some of the good parts.